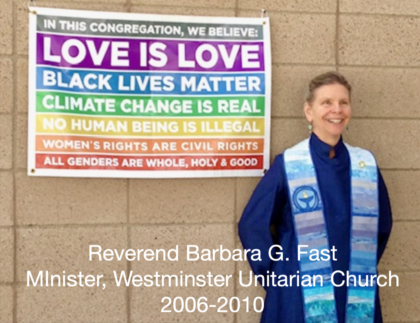 "Generosity Sunday:  Big Love, Generous Faith"Westminster Unitarian Church has transformed lives since 1822, and our region needs our congregation to be courageous and welcoming now more than ever. This morning we remember the blessings that our church brings to our lives and the community.
It is a special joy to welcome the Reverend Barbara Fast – who served our congregation from 2006-2010 – back to our pulpit this morning.
To join the service with Zoom, click HERE.
To view the Order of Service, click HERE.
To fill out a Joys and Sorrows Form, click HERE
We are now live-streaming our Sunday worship services on our church website. The live stream begins at 9:30 on Sunday mornings. You can also visit our YouTube channel for an archive of previous Sunday services.