Lay Pastoral Care
The Westminster Lay Pastoral Care Team 
If you are in need of someone to listen without judging, the Lay Pastoral Care Team is here for you. For the Lay Pastoral Care Form click HERE.
To be paired with one of our lay pastoral care providers, please email us at LayPastoralCare@westminsteruu.org or call us at 401-542-4601. We will do our best to reply within 3 days to schedule your Lay Pastoral Care session.
Based on the first UU Principle to affirm the inherent worth and dignity of every person, our goal is to provide a ministry of hope and caring through one-on-one deep listening for the non-emergency needs of the members and friends of Westminster Unitarian Church.
We do this by:
combining life experience and UUA learned skills to listen to you with an open heart

connecting in person, by phone, or through video conference for a mutually agreed upon time

up to 60 minutes. 

meeting one time or on an agreed upon regular basis

refraining from giving advice, judging, fixing, or absolving

bearing witness to your experience and wisdom
Team Members
Lay Pastoral Care Bios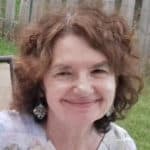 Kamila Barzykowski –
Hello, my name is Kamila. I have been a member of the Westminster congregation for four years, and I really love this community of caring. I've joined a couple of committees, including Sharing Locker and Social Economic and Environmental Justice. In my professional life I worked for twenty-five years at the United Way of Rhode Island, where I was a grant manager and community planner. I'm retired now, although I still teach English as a Second Language as a part-time second career. I love travel, music, reading, and crafts.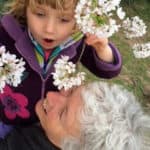 Sue Bollens –
As a long time member of Westminster,  I treasure all that I have shared with this congregation through worship, workshops, celebrations, dedications, memorial services,  and quiet conversations. There has been so much laughter and so many tears.  I value the variety of our backgrounds, where we now live, how we dream, where we would like to go, and how varied different times in our lives can be. I appreciate the depth of caring that can be brought through simply listening, and am pleased to now be on the Lay Pastoral Care Team.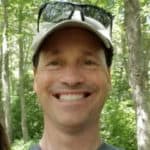 Rob DeLong –
My wife and I joined the Westminster community in 2004 and our two sons grew up in the RE program. I have been a regular volunteer at the Sharing Locker and have been on several church committees including Nominating, Endowment, and Growth, and believe I have something to offer members of our community on the Lay Pastoral Care Team. I currently work as a physical therapist and enjoy playing a banjo or mandolin in my spare time.