Social Economic Environment Justice (SEEJ)
Social Justice –  Events Within and Beyond our Walls
We believe that every person is sacred and that there is an interdependent web of all existence. When one part of the web is torn or injured, all other parts are injured, and the web needs to be restored.
Our faith-based approach to enacting justice is based on restoring right relationships with people and the earth.
We also hold that faith-based justice work is more than obtaining and sharing information. It is about transformation. To transform the world, we ourselves need to be transformed — and that is an ongoing process we do together.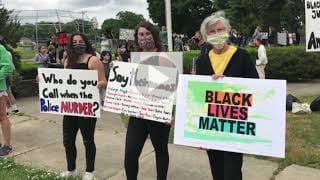 The Social Responsibility Committee's purpose is to provide opportunities for the congregation to act on our collective UU values to make our community and our world a better place – for everyone. We meet to review, discuss, create and support initiatives that promote social and economic justice. The Committee also seeks to raise awareness about and engage members in the social justice initiatives of the UUA. Please view these three videos for more information on SEEJ.