Our Minister and Staff
Minister
Rev. Ellen Quaadgras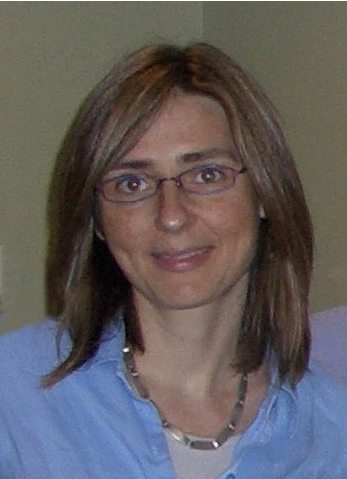 I am a graduate of Andover Newton Theological School where the underlying principle of "Building the beloved community" became integral to my own vision of ministry. I have had the opportunity to expand on this vision in settings ranging from the Interfaith Fellows program with Hebrew College, to my work as an intern with the Follen Church Society in Lexington, to my Ministerial Residency for Social Justice in Dallas. Before taking a turn towards religion, my working life was in the world of healthcare, technology and project management, all substantial building blocks for the work I get to do today. Now, I am thrilled to be serving the congregation of Westminster, a community whose inherent warmth and caring align so closely with my own vision for what church can be.
In that spirit I am delighted to have landed here in East Greenwich and am looking forward to getting to know each and every one in the Westminster community. If you are not yet here but seeking a spiritual home, I hope you consider stepping through our doorway. If you are already here, I hope that you continue the unfolding of your relationship to this special place.
Either way, I look forward to the opportunity to continue learning, growing, and connecting, as together we build this singular and precious "Beloved community."
Rev. Ellen Quaadgras's office hours can be found here.  To contact Rev. Ellen directly, please email her at [email protected].
Staff
Sarah Gettie McNeill
Director of Religious Education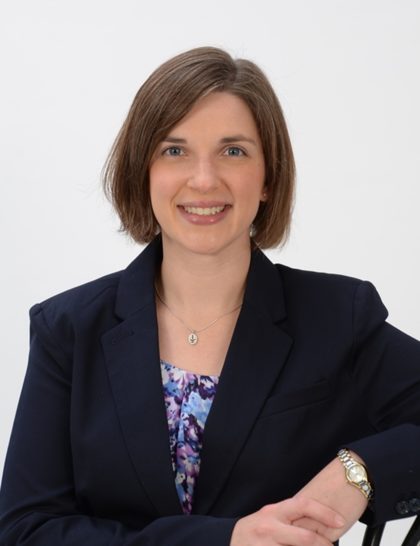 Rev. Sarah Gettie McNeill is delighted to join our Religious Education team as our remote Director of Religious Education!  She hales originally from Indiana and after many years living all over the United States and the world, has returned home and currently resides in Bloomington, Indiana.  Sarah Gettie has spent her years of ministry in the worlds of hospital chaplaincy and religious education and simultaneously serves as the Director of Children's and Community Programming at All Souls, Indianapolis. Her love for serving with children stems from her love for her own two boys, Elijah and Lucas, ages 5 and 2, respectively.  She also plays mom to their two cats, and enjoys intense exercise, meditation, and being outdoors whenever she can.
Her office hours can be found here. To contact Sarah Gettie McNeill, please send an email to [email protected] or [email protected]
Beth Gibson
Religious Education Coordinator
Beth Gibson joined Westminster as the Religious Education Coordinator in May 2018. She has a Bachelor's degree in Art History from Providence College and a Master's degree in Education/Museum Studies from Tufts University. She brings creativity, a sense of fun and many years of experience in informal educational programming to her position at Westminster.
Beth and her family live in East Greenwich and when she's not transporting her two children to every activity under the sun, she enjoys running, gardening and dragging her family to museums and historic sites in every city they visit.
To contact Beth, please send an email to [email protected]
Lesli-Ann Powell
Office Administrator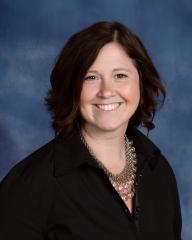 Lesli-Ann joined Westminster in April of 2015.  She brings many years of experience in business, marketing and design to her role. She holds a Bachelor's degree in Business Administration and Studio Art from American University in Washington, DC and a Master's in Business Administration from Bryant University in Smithfield, RI. In addition to her work at the church, Lesli-Ann is the Owner and Creative Director of a Graphics Design and Stationery Studio.  She and her husband live in Cranston, Rhode Island.
Her office hours can be found here. To contact Lesli-Ann directly, please email her at [email protected].
Nonetta Shatakhtsian
Music Director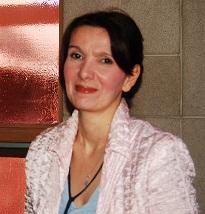 Nonetta has been at Westminster since 2005.  An exceptional pianist, she plays at all our services, as well as providing direction to our adult choir.  In addition, Nonetta is on the faculties of the Rhode Island Philharmonic Orchestra Music School, the Our Lady of Mercy School in East Greenwich, RI, and the St. Peter School in Warwick, RI.  Her credentials include a B.A. in Music from Romanos Melikyan College of Music, an M.A. from Armenian State Conservatory (where she became a Professor of Piano Performance).  She is a member of the Rhode Island Music Educators Association and MENC, The National Association for Music Education.