"Miracles and Multitudes"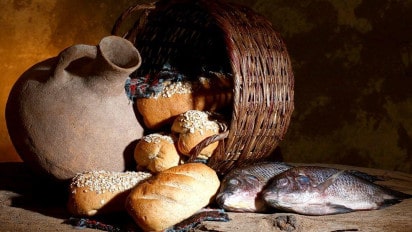 A profound lesson about generosity, commitment, and spiritual longing can be found in the gospel story of the loaves and fishes – especially if we consider it from a humanistic perspective. This morning we'll explore how to embody the call to presence and care – and how "miracles" can happen even today.
To join the service with Zoom, click HERE.
To view the Order of Service, click HERE.
To fill out a Joys and Sorrows Form, click HERE
We are now live-streaming our Sunday worship services on our church website. The live stream begins at 9:30 on Sunday mornings. You can also visit our YouTube channel for an archive of previous Sunday services.