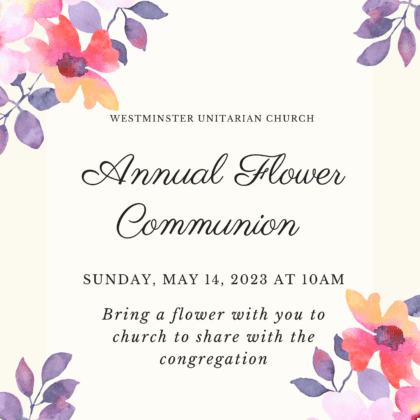 Intergenerational Service: The Flower Communion
This year is the 100th anniversary of our Flower Communion tradition.  The first Unitarian Flower Ceremony was held in Prague, in June 1923, led by Rev. Norbert Čapek. For decades, this beloved tradition and its powerful history have provided meaning to hundreds of UU congregations.  
We'll celebrate our annual communion of flowers intergenerationally on Mother's Day.  Everyone is asked to bring a flower to the service – all types of flowers are welcome.  At the end of the service, a different flower will be distributed to all attendees.
To watch the May 14th service on our YouTube station please click HERE.