Renewing Faith: Question Box Sermon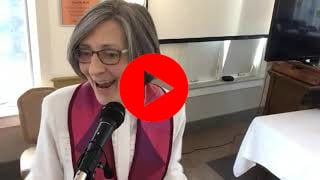 Earlier this month the board and Rev Ellen got to ask you some questions. For this service, Rev Ellen invites you to bring your questions for her: about faith, about Unitarian universalism, about your spiritual journey, about religion, about whatever is on your heart and mind. For this last sermon in our month of Renewing Faith, bring a question you've been pondering. Rev. Ellen's spontaneous answers will be the sermon. 

There are two videos to view Part One click HERE and Part 2 Click HERE
Click HERE to view the OOS.