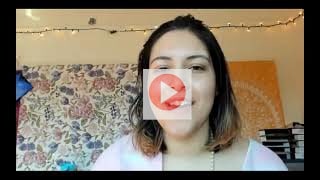 Unitarian Universalism is a living, breathing faith, and our theology is proof of that. Many people think that to be UU means to believe whatever you want, but is that really true? While the seven principles state our values as Unitarian Universalists, the five jagged rocks explore UU views on God, the value of human life, purpose, truth, and the afterlife. Join guest preacher Karishma Gottfried in exploring these values of Unitarian Universalism on February 20 & 27.
Bio:
Karishma Gottfried is a young adult raised in the Unitarian Universalist Fellowship of Corvallis, Oregon, and junior studying religion at Wellesley College in Massachusetts. She recently was one of the panelists for the
2021 Sophia Lyons Fahs Lecture, and currently serves The Sanctuary Boston as Campus Ministry Coordinator.