Summer Services in-person in Smith Hall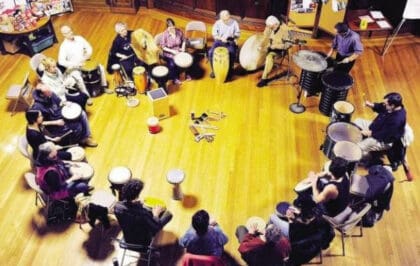 "Humming and Drumming Circle"
It's Back!! Our Westminster Drumming Circle Returns. Bring a percussive instrument. It can be a plastic bottle with pebbles for a homemade maraca, a plastic 5-gallon drum–or a fancy set of tom-toms. Acoustic instruments are also welcome such as flutes, harps, and melodeons.
No Zoom services during the summer. We will be live-streaming our Sunday worship services on our church homepage. The live stream begins at 9:30 on Sunday mornings. You can also visit our YouTube channel for an archive of previous Sunday services.
To view the Order of Service, click HERE.
To fill out a Joys and Sorrows Form, click HERE