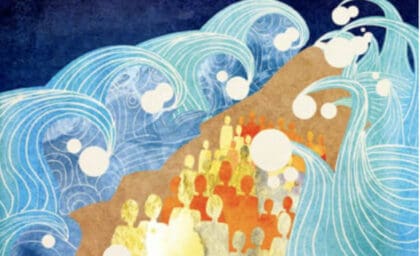 Passover and Palm Sunday are arriving. And, each year it's important to remember that they exist as independent spiritual pathways with unique rituals and legacies – each independently powerful and meaningful. But, with abiding respect for their independence, it's powerful to recognize what they share.
This morning we'll remember the collision that took place in Jerusalem during Passover one year when the Rabbi who is remembered on Palm Sunday entered the holy city with a message of Liberation.  He was carrying the urgency and longing for freedom from bondage that had been at the center of his community's faith for millennia.  And that same urgency and longing call to us today.
To view the Order of Service click HERE.
We are now live-streaming our Sunday worship services on our church homepage.  The live stream begins at 9:30 on Sunday mornings. You can also visit our YouTube channel for an archive of previous Sunday services.