Please check the Covid Level on our website HERE.
If levels are low-medium masking is encouraged but not required. If levels are high masking is required.
Multiplatform Service – In-person in the Sanctuary
"Facing History: Unitarianism and William Howard Taft"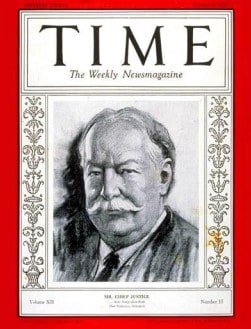 William Howard Taft may have been the most committed Unitarian layperson during the first half of the twentieth century.  And, his influence as a US President and Chief Justice of the US Supreme Court can't be overstated.  He also served as the Colonial Governor of the Philippines for President McKinley and Secretary of War for President Roosevelt.  Throughout the entirety of his national public service, he was thoroughly engaged in the Unitarian movement.
And, yet, he's rarely lifted up with sanctification in the way that Unitarian forbears like John Adams, Thomas Jefferson, and John Quincy Adams are.  More often he's moved to the margins on the lists of 'notable Unitarians' along with another Unitarian President – Millard Fillmore.
Since it's President's Day Weekend, let's discover why, and explore what meaning – if any – we can draw from his life for our own.
To join the service with Zoom click HERE.
To view the Order of Service click HERE.
To fill out a Joys and Sorrows Form click HERE
We are now live-streaming our Sunday worship services on our church homepage.  The live stream begins at 9:30 on Sunday mornings. You can also visit our YouTube channel for an archive of previous Sunday services.