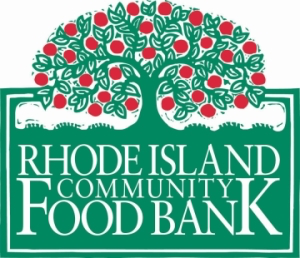 The Rhode Island Community Food Bank distributes food to people in need through a statewide network of 168 member agencies including food pantries, meal sites, shelters, youth programs and senior centers. Each month, 53,000 Rhode Islanders receive food assistance at these agencies. 66% of households served by food pantries include seniors and/or children.
According to the United States Department of Agriculture (USDA), 12.4 percent of Rhode Islanders, over 54,200 households, are food insecure, meaning they are often unsure where their next meal will come from due to lack of resources. The most severe conditions associated with hunger are reported by 5.6 percent of our state's residents, nearly 24,500 households.
Equipped with a 77,000-square-foot facility, a fleet of trucks and a professional staff, the Food Bank safely and efficiently solicits, collects, stores and distributes large quantities of food from many sources. Every week, the Food Bank moves more than 225,000 pounds of food out its doors to agencies that directly serve Rhode Islanders in need.
Gifts may be made online, by phone or through the mail using a number of flexible payment methods:
Personal checks or money orders should be made payable to the Rhode Island Community Food Bank and mailed to the address below:
Rhode Island Community Food Bank
200 Niantic Avenue
Providence, RI 02907