Cherry Pickin's – November 2022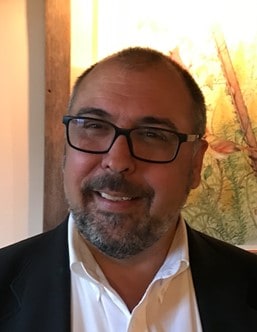 I've rarely experienced an Autumn at church that was such an out-and-out blessing as these past two months with you have been for me. Thank you, Westminster Unitarian Church, for being such a precious place; for being a people who bring life-sustaining care and compassion to your religious community. And, for being a people who were poised to 'return' and 'renew' after years of lockdown and social distancing. The many and various ways that you are connecting and reconnecting with each other and demonstrating your commitment to our faith being strong in the East Greenwich region are inspiring. And, I will carry this experience with you in my heart, always.   
Along the way, I'm enjoying getting to know the patterns and processes that support congregational life at Westminster. I've quickly become very impressed by the commitment and skill of your church-staff, and by the tireless efforts of so many lay leaders who handle both routine and surprising matters – often behind the scenes. I wish there were an easy way for me to demonstrate how uniquely impressive your congregation's 'coming back' has been – especially as compared to other churches. Instead, I just want to urge you to count the blessings that the people of Westminster bring to life for you and the importance of our various ministries. As you count, I hope you'll run out of fingers quickly – I sure do.
And, there are also challenges… important challenges. Nearly every programmatic conversation I have at Westminster includes at least a few words about the difficulty of re-establishing the familiar 'habits' that churches rely on. I want to point out a few of the basic ones that are essential for congregational life, and which in many cases are just waiting for your participation. They include: Teaching RE classes, Hosting Coffee Hour, and Ushering. 
There's much more, of course. And, invitations to take on other leadership roles will be around the corner. But these three really need your attention, and your generous participation, right away.  Over the long term the renewal of your church depends on a large number of people getting 'into the habit' of supporting these basic roles. So, even if you've never taught RE, hosted coffee hour, or ushered at Westminster, please consider signing up to do so. (To volunteer to teach click HERE) (To host coffee hour click HERE) (Click HERE to sign up to usher). You'll receive all the instructions and support you need. And, I'm sure that you'll feel the satisfaction of service – before you know it you'll be counting these opportunities to serve as blessings as well.
Another challenge is a simpler one, and one that I wish I were better at fulfilling – remembering people's names. I want to assure you that I'm putting careful time and attention into this, but every time that I fail I feel terrible. And, I know that it is disappointing for each of you when I get your name wrong.  I hope you'll hear my apology when I do this – it truly is sincere and from the heart. And, I promise to re-double my efforts. Each and every precious one of you matter to me.  You are the reasons that I so quickly run out of fingers when I'm counting my blessings these days. 
And, so, I thank you for your patience with me. And, I thank you, in advance, for your service to your religious community.  And, I thank you, especially, for the inspiring renewal that you are making possible here at Westminster.
With deep respect,
Rev. Eric