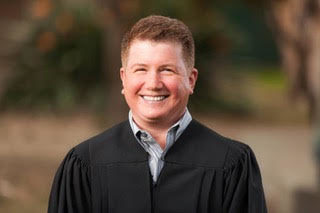 Dear Members and Friends,
"Why are there so many more transgender kids now? Is it a fad?"
This is a question I heard pondered in Smith Hall recently. It's a question I hear from parents, too, frequently, in the gender clinic where I intern as part of a Master of Social Work program.
I used to think this was a question-based in bias or ignorance. It's not. It's trying to understand.
The question is about not knowing. Not knowing why someone would "choose" to be transgender. Not knowing why one's son or daughter is claiming a different name, gender identity, and pronouns. Not knowing why so many children and youth – or so it seems – are suddenly taking this path.
What I see, again and again, is a little information and understanding goes a long way. That's especially important right now, particularly as the legislative attacks on transgender individuals are rampant around the country. I want you, I want us, to be able to engage from a place of knowledge and understanding.
On April 23rd, our worship service will be "It's a Drag," and we're going to talk about why these anti-trans laws matter, how they affect us all, and what it means to us as Unitarian Universalists. We'll listen to each other, and we'll explore how to respond from that place of love that is the hallmark of our faith tradition.
Following coffee hour on April 23rd, we'll offer a "Trans 101" training. It's a place where a colleague and I can begin to answer questions, in a safe environment, where growth can happen from a place of trust. This training is not aimed at children and youth but is appropriate if you wish to attend with them.
With faith and love,
Rev. DL